MEET THE CREW
Thomas Ward
Operations Manager
One of the original crew, Thomas started life studying art, photography and horticulture. He joined Wytech in October 2014 as a first-line support engineer and his work ethic and customer service quickly brought him a wide diversity of roles within the company and his dedication eventually secured him the position of Operations Manager.
His skill sets and competencies are varied and he can be found working on a Microsoft Windows Server deployment one moment and then crawling through loft spaces installing data cabling the next. Not afraid to get stuck in to the task at hand, he is perfectly placed to manage some of our key projects. Whilst horticulture and photography remain passionate subjects, Thomas has invested most of his time in recent years developing his technical knowledge and skills for the benefit of Wytech and its clients.
With his free time Thomas focuses on his family, spending as much time as possible in the garden and on DIY projects. He can also frequently be found sampling a real ale or visiting heritage steam railways.
David Hodgkinson
Technical Manager
David started working as a 1st line support engineer in 2012, since that time he has seen many changes to the working environment and his own career. After 6 months at Babington David was promoted to 3rd line support and SharePoint design. After just two years with the company he was again promoted to IT-Coordinator, a new role that required liaising with the in-coming support company.
David then moved to Aspire Achieve Advance in the same role but with a new mandate: build a functional helpdesk team and overhaul the company's IT processes and policies. Unfortunately, the role ended with the business and after a brief period to reflect on his next choice of career, David chose to join Wytech as the Technical Manager. In that role David is responsible for maintaining the high standards of the Wytech helpdesk and its response using all the systems available to us, actively monitoring for hardware issues and ensuring our customers get attentive care for their issue.
In David's personal life he tends to take things at pace, enjoys photography and can often be found in the Peak District taking pictures of the natural world. As you'd expect David is an avid console gamer; unfortunately the downside to this is that his kids never get to win at Mario Kart.
Paul Brewell
Lead IT Technician & Consultant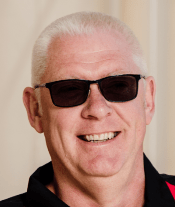 Paul is a local Derby guy with a background in engineering and IT support. He has a wide range of experience having spent most of his career in the dairy industry. From leaving school he worked in various roles for Nestle in Ashbourne for 26 years where he gained his first exposure to IT. He then worked as an IT support analyst for Dairy Crest for 13 years. Paul has a friendly approach and believes a sense of humour is the best way to engage with people.
Paul is married with three children and when he's not running around for his family, he enjoys sampling real ales & visiting beer festivals. At weekends, Paul can be found eating out & spending time with friends. He enjoys travelling overseas and wished he had more spare time (& money!) to travel.
Charles Bradley
Lead IT Technician & Consultant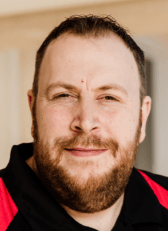 Charles has worked in the IT support sector for over 15 years as an experienced technician and consultant. He has always had the knowledge and the customer experience to work well with clients over the phone or in the field. Charles gained extensive IT experience working with companies such as Muller Dairies and Cadbury's, along with some smaller local businesses.
Charles also loves building computers but is always one part short…