PASSIONATE, PERSONAL, PROFESSIONAL
Wytech was formed in 2004 by a group of people passionate about providing high levels of customer service. Whilst the business has grown since then, the founding principles have remained the same.
Our aim is to provide high levels of personalised customer service, while building lasting relationships with our clients.
---
QUALITY, EFFICIENCY, SCALABILITY
We offer fully managed IT solutions and excel at building bespoke systems and networks. We can also provide a complete tailored solution to customer requirements. Our team deal with businesses of all sizes and always provide you with honest and unbiased guidance.
Wytech will manage the whole process, from data cabling and electrical maintenance, through to post-installation support. We also provide and manage any hardware or software a business may need.
We have extensive experience in the NHS and are therefore accredited to exacting standards. This assures our service levels are both knowledgeable and responsive. We have direct procurement relationships with major manufacturers and distributors, so you can be confident we have access to all the equipment we may need to build your solution.
---
WHY WORK WITH US?
Using our expert knowledge, we hope to completely eliminate any worries about IT and infrastructure. We pride ourselves on being innovative and flexible in our approach to creating solutions for our clients. Our advice does not follow a prescribed formula and we aim to tailor our recommendations to their individual needs.
We are not tied to any particular suppliers or manufacturers. This means we can provide the correct solution, rather than one that's easy for us. What you see is what you get; there are no hidden charges, no short-cuts and no walking away when there is a problem. We aim to be your supplier long term and to become a trusted source of knowledge, expertise, and advice.
WE DON'T WANT YOU TO THINK IT, WE WANT YOU TO CALL WYTECH.
---
SALES REFERRAL PROGRAMME
At Wytech we are always keen to work with entrepreneurial individuals that can sell coals to Newcastle, but don't want the rigidity of a 9-5 job. If you are interested in learning more about the Wytech sales referral programme, please request a callback.
---
MEET THE LEADERSHIP TEAM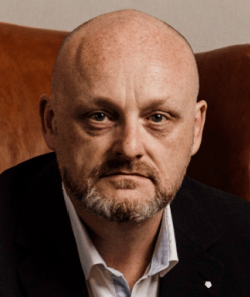 Mark has spent over 30 years in the IT industry. Originally in technical and support roles, firstly through an NHS Health Authority before becoming Technical Manager of an NHS software supplier.
Recognising a need for an excellent quality of service, he formed Wytech in 2004 with Paul Stanynought. To this day he makes sure his passion for providing first-rate customer service is a fundamental pre-requisite in all Wytech do.
Mark is married with two daughters and outside the business has a passion for Cuesports. He was a serious amateur snooker player who has achieved a 147 break. His daughter Hannah is a former multiple World Ladies Junior snooker champion.
Paul Stanynought
Technical Director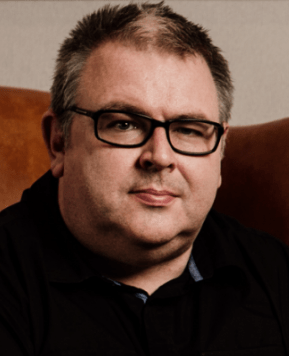 Paul began his career as a field engineer working on PC based networks, before moving to Derby and taking up a support role at Healthy Software, where he met Mark Jones. He co-founded Wytech in 2004 and now undertakes all the back-office technical vetting and specification of systems.
Paul has a BEng (Hons) in Electrical Engineering from Portsmouth University.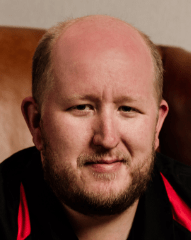 Whilst studying for a degree in computer networks, Dave started his IT career with a work placement for a hi-tech manufacturing company in East Derbyshire. During this time he developed a passion for analysing the way in which people work and how a measured IT investment can improve the working lives of employees, leading to productivity rewards for the business.
Dave has been with Wytech since 2008 and takes pride in building solid working relationships with clients, ensuring he understands the way they operate. This allows him to better advise on both immediate IT gains and longer-term IT strategy.
Away from work, Dave can often be found spending time with the family, building model railways, or even enjoying the occasional single malt whisky.
---
---
Thomas started life studying art, photography, and horticulture. He joined Wytech in October 2014 as a first-line support engineer and his work ethic and customer service quickly brought him a wide diversity of roles within the company. His dedication eventually secured him the position of Operations Manager.
His skill sets and competencies are varied and he can be found working on a Microsoft Windows Server deployment one moment and then crawling through loft spaces installing data cabling the next. Not afraid to get stuck in to the task at hand, he is perfectly placed to manage some of our key projects.
Whilst horticulture and photography remain passionate subjects, Thomas has invested most of his time in recent years developing his technical knowledge and skills for the benefit of Wytech and its clients.
With his free time Thomas focuses on his family, spending as much time as possible in the garden and on DIY projects. He can also frequently be found sampling a real ale or visiting heritage steam railways.
Email enquiries@wytech.co.uk | Call on 03333 052101 | Complete our contact form