 Networking, Broadband & Communications
Connectivity is more important now than ever before. Take full advantage of our wide range of Internet connectivity options, along with our in-house fibre-optic and copper cabling engineers.
Request a quote
Contact us today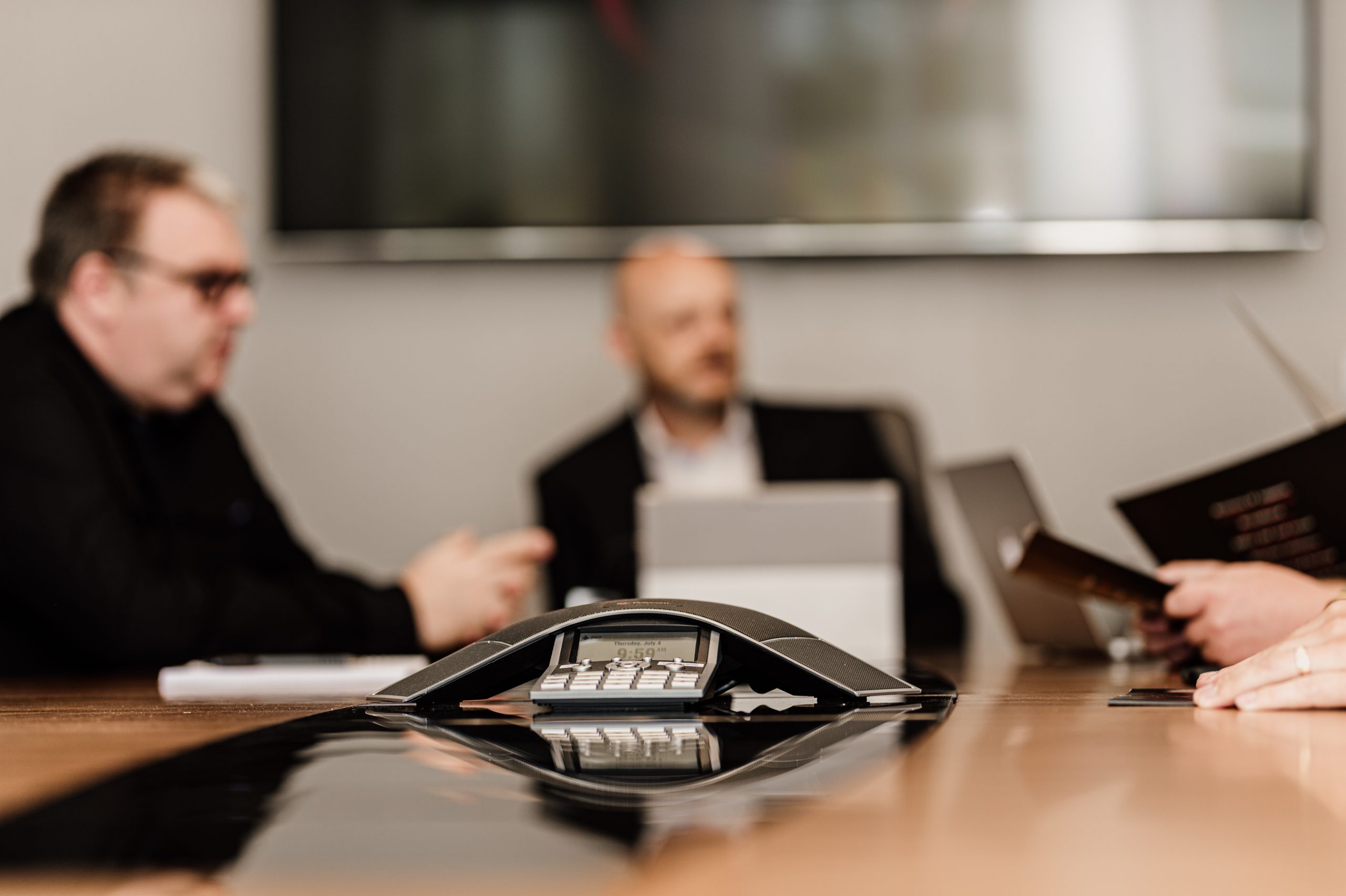 WYTEL VoIP TELEPHONY
Wytech's VoIP (Voice over IP) service allows your business to make and receive telephone calls via your internet connection, with no need for costly additional telephone lines. Our cloud-based system offers a wide range of handsets to suit your business requirements.
REDUCE CALL COSTS: Benefit from low-cost calls in the UK and internationally.
STAY CONNECTED: Take your extension with you and make and receive calls from anywhere in the world with an internet connection.
SOFTPHONE: Allows you to make telephone calls over the internet using your mobile, desktop or laptop, without needing a physical phone on your desk.
BROADBAND INTERNET ACCESS
We have relationships with a number of broadband service providers that ensure we can help your business get the internet connectivity it needs. We specialise in providing improved business-grade internet connectivity in challenging areas and to clients with a history of low speed and/or unreliable service.
DEDICATED LEASED LINE
A dedicated leased line provides a secure connection for your data to be sent from one location to another without the use of the internet, keeping your company-critical data safe from hackers. Our dedicated leased line comes with one static, routable public IP address. Our carrier partners provide the dedicated leased line connection, and you plug your gateway device directly into the carrier equipment, which is installed onsite to terminate the fibre. Our leased line specialists will then configure your network requirements on the core network. After this, you will be presented with public IP addresses for your gateway device.
GAIN FASTER BROADBAND SPEEDS: Whether through an enhanced broadband service or dedicated leased line, businesses today require superfast broadband speeds (30Mbps and above) to keep up with the ever-increasing demands of networking and communications services.
REDUCE BUSINESS RISK: Employ a dedicated leased line to secure your data between locations.
DRIVE BUSINESS GROWTH: Implement superfast broadway with synchronous speeds (i.e. same speed for upload and download) to enable the roll-out of high-grade, bandwidth-hungry productivity tools and communications services to all office staff.
REMOTE-WORKING & MULTI-SITE CONNECTIVITY SOLUTIONS
There are many ways in which employees can work at locations remote to their main place of work and still have full access to the systems of the main site. Some people prefer the use of remote desktop technology, which ensures that wherever they connect from and whichever device they use, their desktop experience remains the same. Others prefer to take a laptop or tablet with them as they travel. For these users, we can configure a VPN (virtual private network) and give access to all the network resources, file shares, and applications, just as if they were sat at their desk in the main office.
Multi-site Connectivity
Many companies now conduct their business from more than one location, often with a requirement for staff at these locations to share access to the same systems at the same time. We have a range of solutions to facilitate this, including a dedicated point-to-point link, a managed site-to-site VPN connection or even MPLS (Multi-Protocol Label Switching). MPLS is a technology that allows several geographically remote sites to be joined together to form one large network.
REDUCE OFFICE OVERHEADS: The diligent introduction of remote working can reduce the logistical demands and costs of expanding office and parking space, without the need to sacrifice productivity or security.
REDUCE BUSINESS RISK: Consistently maintain the same robust security practices for those working remotely as for those in the office(s).
DRIVE BUSINESS GROWTH: Ensure the same high-grade productivity tools, communications, and data are available to all staff, whether working from the main office, sub-office or home office.
CABLING & INFRASTRUCTURE
If you're moving premises, expanding, or just considering some additional network connections, we can offer fully certified cabling solutions – Cat5e, Cat6 or optical fibre – to suit both your needs and your budget. We stock a variety of patch panels, wall-mounted cabinets, server racks, cable management solutions, and network sundries, with many more available for next day delivery. If you're not sure what you need we will happily sit down to discuss your requirements and help evaluate your options.
MINIMISE COST AND DISRUPTION: Combining your IT service provision and your cabling/infrastructure projects through Wytech ensures a consolidated approach that will keep cost and disruption to a minimum.
MITIGATE THE RISKS OF BUSINESS GROWTH: When planning a business expansion project, engage Wytech early to benefit from our years of engineering experience. An IT strategy designed in-step with your project can help mitigate the need for costly unforeseen overheads.