 Cyber Security
With an extensive experience of IT cyber security solutions from a range of vendors, our engineers can implement and manage robust IT security for your business. Beyond the essentials, such as firewall and antivirus set-up, we can help to create Acceptable Use policies and corporate IT guidelines for your staff, as well as provide monitoring and reporting on employee internet and email usage.
Request a quote
Contact us today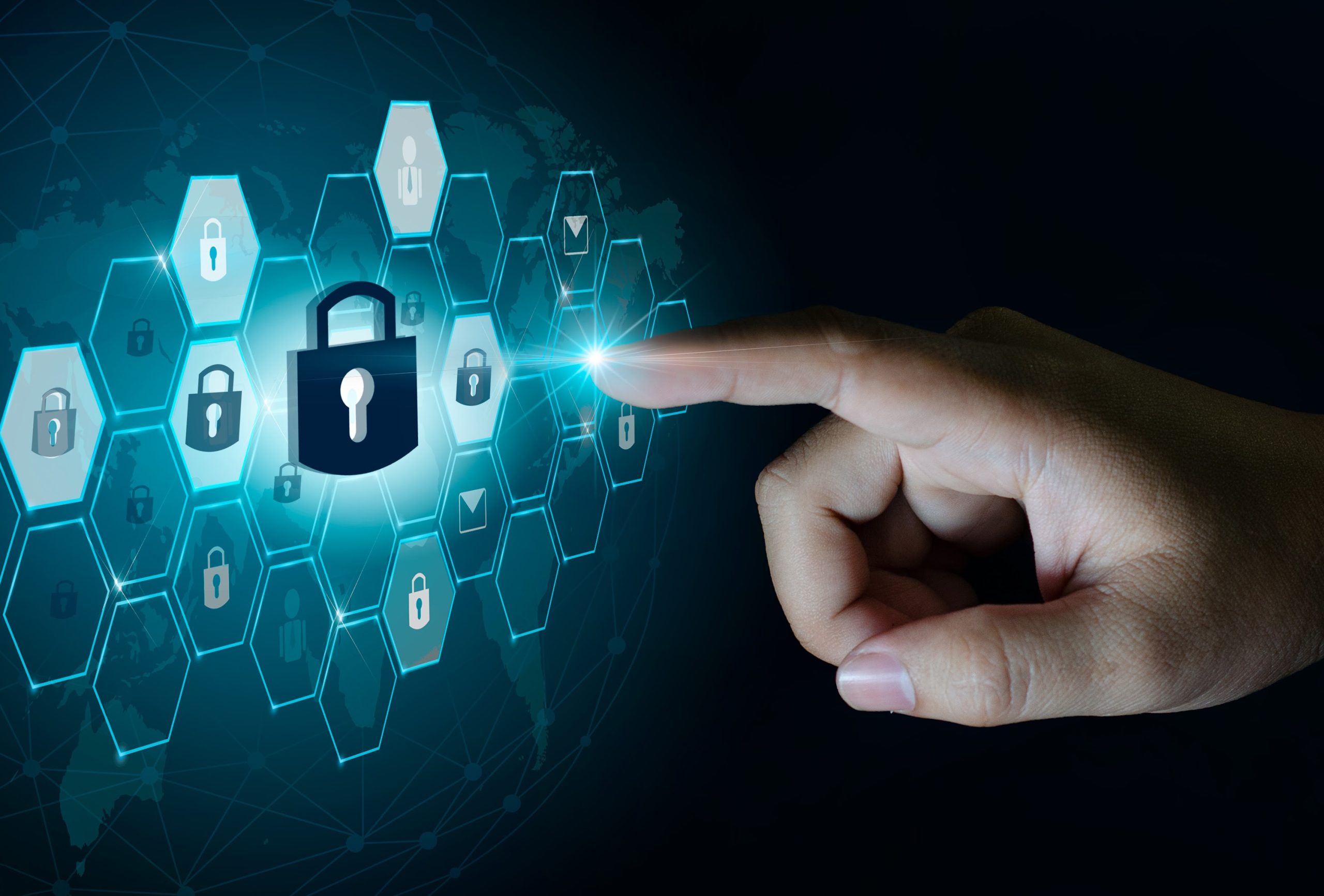 What is Cyber Security?
Cyber security aims to prevent cyber attacks and protect sensitive data.
Cyber Security protects computer hardware, software and networks from attacks that could lead to theft of information and damage to technologies.
Implementing basic cyber security measures protects your business's valuable data. Planning, implementing and monitoring various processes to protect your business, can reduce the risk of unauthorized access to your business systems.
Why is Cyber Security important for all businesses?
There are a variety of different cyber attacks that pose a threat to businesses. Cyber criminals may carry out these attacks for a variety of reasons and target a variety of different businesses and individuals.
Hackers will usually carry out these attacks in order to obtain sensitive data about an organisation or to plant a harmful virus. A cybercriminal attempts to gain access to confidential information in order to cause harm to the organisation or individuals affected.
What Cyber Security services do Wytech offer?
Wytech provides many services relating to Cyber Security, that can be tailored to your needs. Our experienced and friendly team deliver and maintain high levels of customer service, from the planning and implementation stage, through to ongoing monitoring. The Cyber Security services we offer include;
Firewall and antivirus
IT Policy and Process guide
Vulnerability testing
Cyber Essentials certification
What is the most common type of cyber attack?
A recent survey shows "UK businesses who identified an attack, the most common threat vector was phishing attempts (83%)." (gov.uk)
Phishing attacks usually come in the form of a fraudulent email that is disguised as a legitimate message. These attacks will attempt to trick a user into handing over sensitive data and information. Hackers will then use this information to cause harm in some way to individuals and organisations. 
To find out more about phishing emails and how to protect your business against them, read our blog post on this topic.
Cyber Essentials
Leverage Wytech's technical expertise to help your organisation achieve Cyber Essentials certification quickly and easily. Our engineers will guide you through the process, prepare your IT infrastructure, and liaise with our partner at IASME, the Cyber Essentials accreditation body, to successfully complete the certification process.
What is Cyber Essentials?
Cyber Essentials provides organisations with a basic certification that showcases the protection an organisation has in place to prevent a variety of the most common cyber attacks.
To gain Cyber Essentials certification, an organisation must meet a set of criteria. There are a range of processes and security measures that need to be in place in order to pass this certification and ensure an organisation is protected.
Cyber Essentials certification must be renewed yearly to ensure organisations stay up to date with the latest criteria set and ensure the business networks stay secure.
What is Cyber Essentials Plus?
Cyber Essentials for many businesses is the first step in creating a reliable foundation for cyber security. Once Cyber Essentials certified, the next progression for an organisation may be to get a Cyber Essentials Plus certification.
Cyber Essentials Plus is an extension of the Cyber Essentials certification. The main difference between the two is that Cyber Essentials Plus involves a hands-on technical audit of the organisation's network.
In order to apply for a Cyber Essentials Plus, an organisation must have become Cyber Essentials certified within the last 3 months.

Common questions about Cyber Security:
What is a vulnerability test?
A vulnerability test is an assessment and review of a business's security system, in order to identify potential weaknesses. The results of this test can indicate vulnerabilities in order of severity, which in turn can provide a clear course of action and recommendations on how to strengthen network and system security.
How does multi-factor authentication work?
Multi-factor authentication or MFA requires a user to provide a password and at least 1 other form of verification to confirm your identity and gain access to an account. This increases the difficulty for an unauthorised person looking to gain access to a device or cloud-based data.
Examples of authentication usually include additional passwords in the form of randomly generated numerical codes. This, coupled with a strong, secure password, adds an extra layer of protection to your devices and accounts.
What are the benefits of Cyber Essentials?
Some of the key benefits of a business becoming Cyber Essentials certified include:
Protection from around 80% of common cyber attacks.
Reassurance for customers and suppliers that a business's networks are secure.
Gain a trustworthy reputation when it comes to cyber security.
Provides a clear picture of an organisation's cyber security level.
Some Government contracts require Cyber Essentials certification.
How long does a Cyber Essentials certification last?
Cyber Essentials and Cyber Essentials Plus certificates last for 12 months before they expire. After 12 months, the certification needs to be renewed.