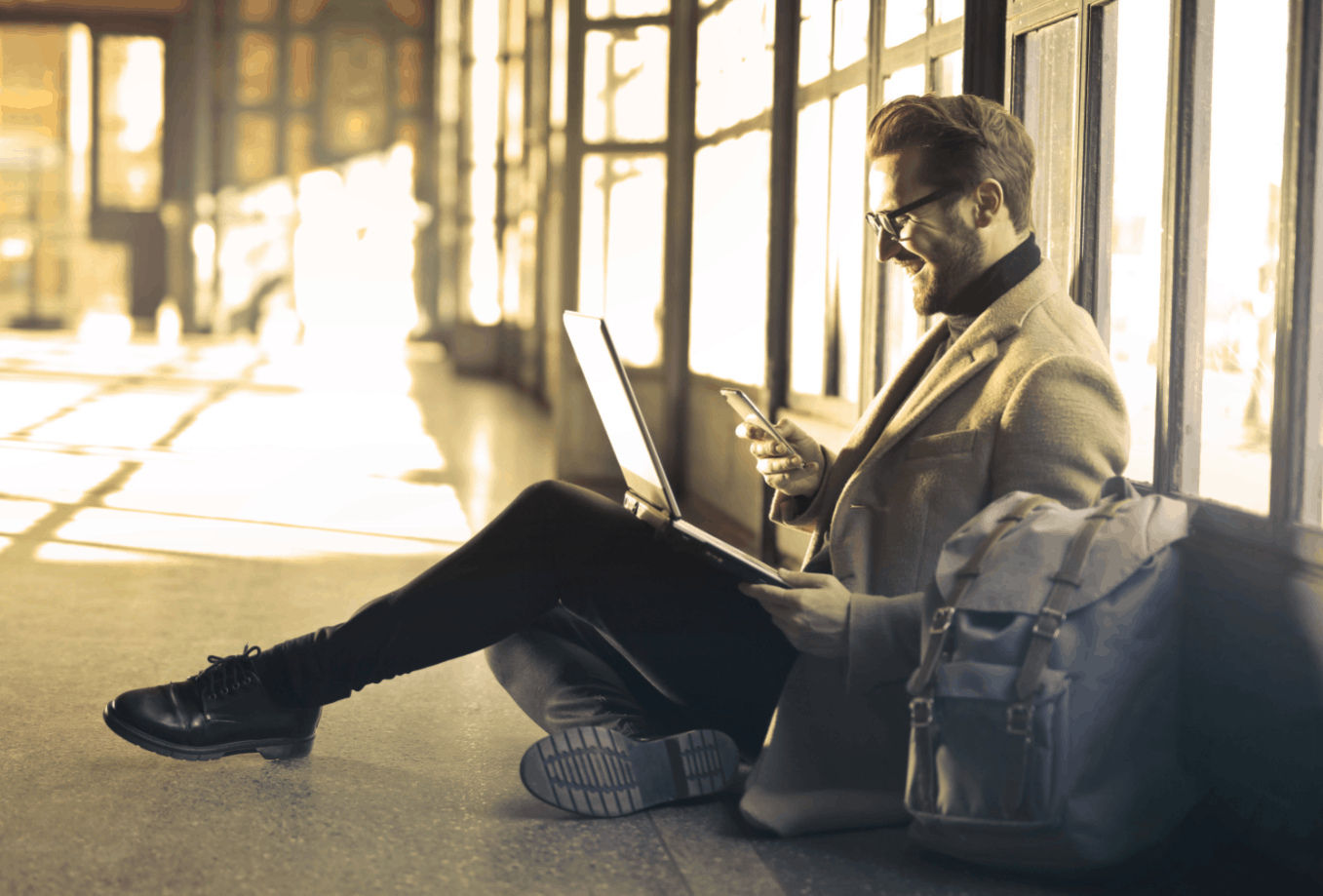 Online technology has opened up massive opportunities for businesses of any size to work in a way that suits them, rather than being restricted by typical 'nine-to-five' or office-based working structures. Thanks to the internet, the world is more connected than ever, which means businesses – and individuals – no longer have to be in the same location to work together.
Now, thanks to the Cloud, smart devices, teleconferencing, shared online space and productivity apps, businesses can connect with their customers at any time, teams can collaborate regardless of location, and organisations can provide 'always on' levels of service. This is driven by a rise in remote working, which allows businesses to work smarter and become more productive and cost-efficient.
Offering employees a greater work-life balance allows them to be more productive and content in their work. Happy staff tend to be more loyal and self-disciplined which, in turn, helps to create a better team and company culture, where everyone works harder to achieve common aims and goals. So, unless your business is reliant on having a physical customer presence, such as a retail outlet or showroom, then remote working is something you should be embracing.
Of course, the concept of remote working is one thing. In order to fully realise the benefits it brings, you need to put the technology in place to make it happen, to help unlock the full potential of your business.
How remote working enhances productivity
In the same way that Uber has disrupted the way we book taxis and Delivroo has changed the way we order takeaways, remote working is breaking down the traditional office structure. Technology has driven this change. The advent and development of the Cloud, and advances in laptop and smart device technology, mean that people can now work from anywhere with an internet connection, and have access to everything they would have from their desk in the office.
Where employees used to be required to complete physical paperwork and attend meetings in person, Cloud technology allows business meetings to be conducted thousands of miles apart, while documents can be shared digitally, in real-time. It's a common misconception that remote working is just for bigger blue chip companies and multinationals. The truth is that smaller businesses can also embrace more flexible and agile ways of working to increase their productivity.
Research shows that employees who are allowed to work remotely are more productive, motivated and committed to their employers. There are currently 4.3 million remote workers in the UK, according to the Office for National Statistics. Meanwhile, a YouGov survey of 2,000 UK office workers found that 30% felt their productivity increased when they worked remotely, while 70% felt it was important for them to be allowed to work flexibly.
Businesses which offer remote working stand a better chance of attracting and retaining the best talent. Remote working can also have a positive impact on the overall emotional well-being of staff.
Things to bear in mind to maximise productivity
While remote working is a proven way of enhancing the productivity of your workforce and becoming more streamlined and agile as a business, it needs careful management. It relies on a huge degree of trust between business managers and their teams to ensure that everyone is working as effectively as possible. As such, it's important to consider how your remote staff or teams will work together in the most productive way.
As with most things in business, communication is the key to success.
Providing your team with the right equipment, software and connectivity is essential, along with keeping lines of communication open and creating dedicated 'touchpoints' to keep your teams connected throughout the day, so you can interact as you would if you were all office-based.
The ease of sharing of files and data is what makes remote working possible. It encourages collaboration, regardless of location, and means everyone can have access to the information they need, as and when they need it.
However, keeping these connections and data secure is a major consideration which you can't afford to ignore. See our blog about Remote Working and Cyber Security (link to blog once published) for more information on how you can protect your data, network, devices and employees.
How Wytech can help your business achieve greater productivity through remote working
As a Microsoft Silver Partner for small and midmarket Cloud solutions, Wytech is well-placed to help your business work remotely to maximise the productivity of your teams. Microsoft Office 365 provides a best-in-class productivity solution for businesses of all sizes.
Whether you are office-based, multi-site or have virtual teams, Office 365 can bring together the best tools for the way you want your business to work. By combining best-in-class apps like Excel and Outlook with powerful Cloud services like OneDrive and Microsoft Teams, Office 365 lets anyone create, collaborate and share from anywhere, on any device.
We also provide a full remote support desk service, manned by experienced engineers, to help you and your teams resolve any issues you may have quickly and efficiently, without having to wait for a call back.
To find out more, visit our Broadband and Remote Connectivity page, email sales@wytech.co.uk or give us a call on 03333 052101.